Clansman has a wide range of custom-designed and robust foundry solutions. Below we have information on our foundry manipulators, power breakers, air cannons and hammers. These tools are potent and capable of working under extreme stresses. Like all our machines, they are put through exhaustive testing to ensure they will expertly perform within your operational environment. 
You can expect your investment in these tools to continue paying off for at least a decade – saving labour, improving safety and delivering consistent productivity.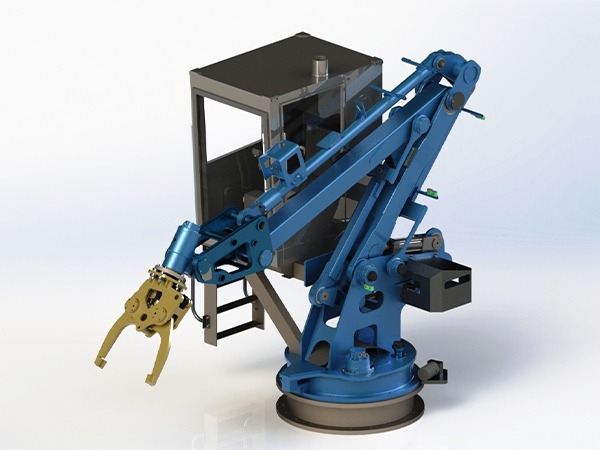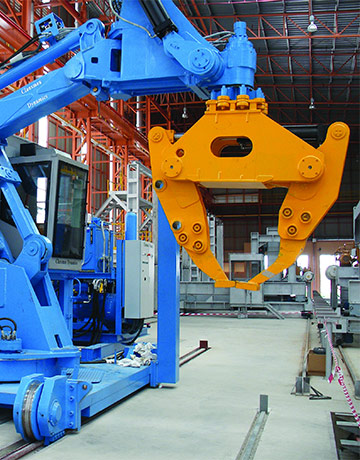 Slide 4
Up to True 20 tonne capacity
Slide 4
Manual & computer Operated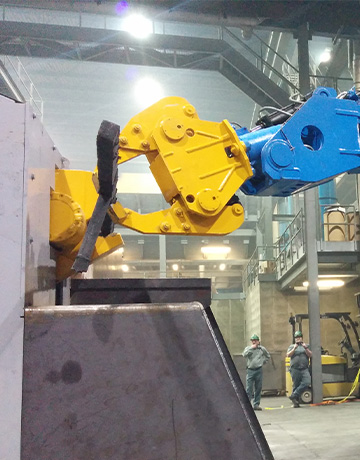 Slide 4
instantly grips, bends and breaks
The range of applications for Clansman Manipulators continues to grow and now includes manipulators with a true 20t capacity. Our machines offer a wide range of applications, and we are happy to send examples and case studies of our machines on request.
All our manipulators have a long expected life of 10 years on 3 shifts a day with a cycle every 6 seconds. You can count on your machine to consistently and reliably handle your workloads. We complete exhaustive testing and retesting to ensure your manipulator will comfortably take your unique operational requirements.
Our manipulators are manufactured to handle your specific expected workloads and stresses.
The Clansman range of Cannons are designed to blast risers and gatings from castings. They are mounted on a crane hook, operated manually, or for maximum flexibility mounted on a Clansman Manipulator.
Our single-piece forged impact head design significantly improves reliability as there are no weld or bolt weaknesses. This robust design means our hammers do not disintegrate during use, reducing any potential downtime risk to your business.
Each Clansman Cannon is supplied with a hook attachment point, shock absorber mounted operators handles, pneumatic valve and trigger, and a connect for 6BAR (90psi) air. 
Clansman Powerbreakers easily cut and handle gatings in the foundry, making them easier to transport and remelt. Our power breakers instantly grip, bend and break the gating. You can expect a breaking capacity of up to 120 diameter section for all ductile iron grades.
Our Powerbreakers can be fitted to our manipulators as part of tooling or mounted in a fixed position for maximum productivity. Our machine designs withstand axial and radial bearing loads, keeping maintenance requirements to a minimum. When maintenance is required, parts are easy to remove, further reducing potential downtime.
Our foundry equipment is built to last, with minimal downtime for maintenance
One of our team would be happy to talk to you about your project to see if Clansman Dynamics could be the right solution for your business.