Masters in
Engineering
The design philosophy is simple… robust and reliable
See More
Afterpour
Foundry Solutions
Clansman has a wide range of specifically designed and robust foundry solutions.
See More
Fettling
Large scale grinding systems
Fettling and Large grinding systems including turntables and turnkey installations
See More
Forge
Automation
Building custom handling solutions for the Forging Industry
See More
Engineering Solutions since 1994.
In 2019, Clansman Dynamics celebrated 25 years of producing the world's leading and largest ranges of handling manipulators and riser removal hammers.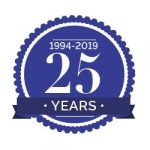 About Us
Clansman Dynamics was established in Scotland 1994 and brought together key personnel from competing technology. Those key members still form the basis of Clansman today and have a combined experience of over 100 years of experience in material handling in the most difficult environments.
Engineers from other backgrounds including engineering, electronics and software have strengthened the already award winning team and have brought the technical input that differentiates Clansman products from all others by providing supreme reliability.
The design philosophy is simple… robust and reliable! This is achieved through close attention to the reduction and where possible the elimination of fatigue and stress failures.
Since its creation, Clansman Dynamics has built up an enviable client list that includes some of the worlds most respected manufacturers and has established a reputation for providing effective solutions.
Engineering Philosophy
Clansman Dynamics has utilised the latest technology to ensure that the manipulators are the most robust and easiest machines to maintain. The design is continually updated to reflect feedback from our customers and service teams.
Experience
Over 600 manipulators and robots delivered to over 50 countries around the world gives Clansman an unrivaled level of experience that we can bring to your project.

Engineered Solutions
Clansman Dynamics has 25 years experienece of designing robust and bespoke manipulators and robotic handling solutions for the Foundry, Forge and Industrial Sectors.